Tuxedo BeeKay, in matte black.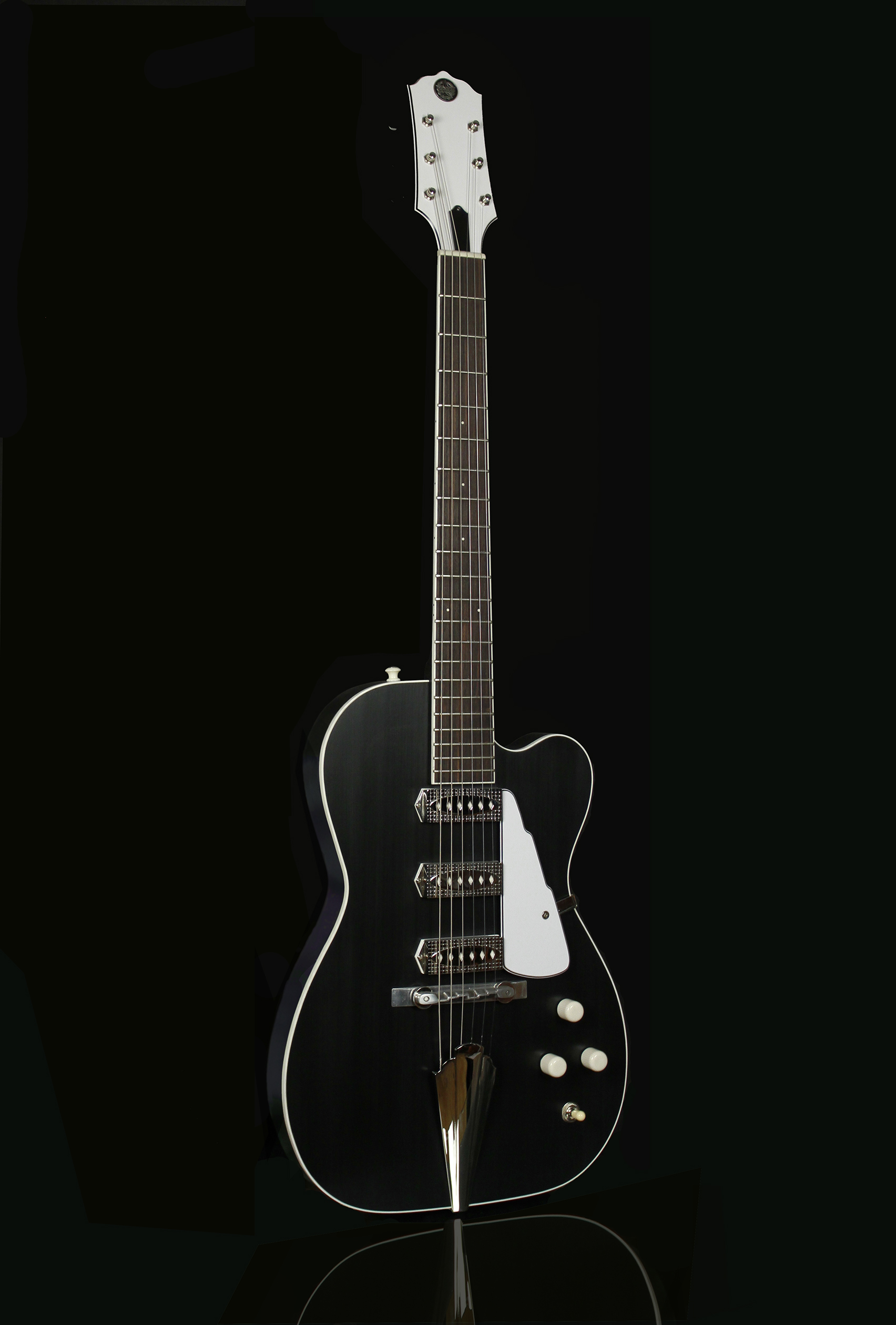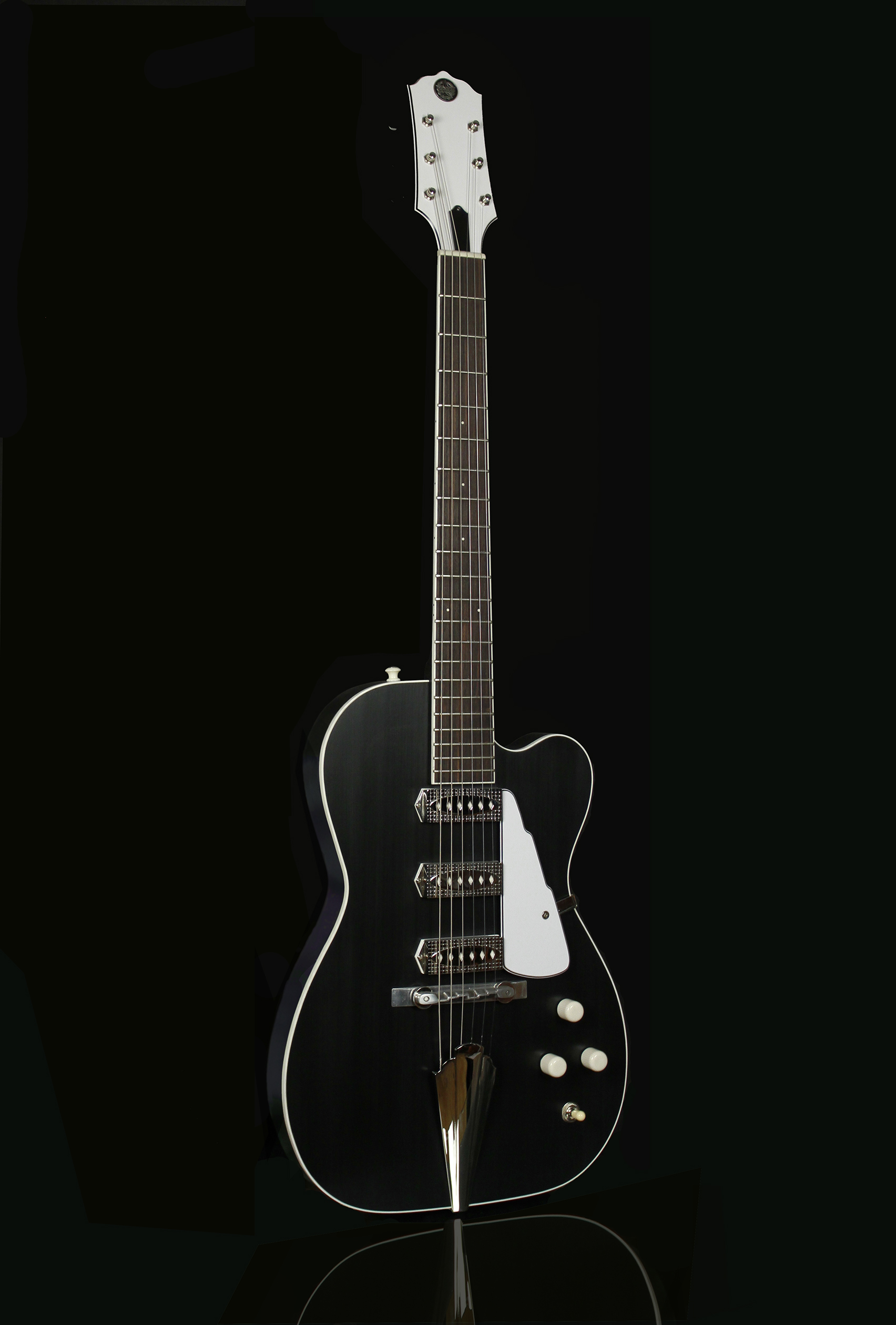 Tuxedo BeeKay, in matte black.
The BeeKay is inspired by our love for such legendary players as Howling Wolf, T-bone Walker and the instruments favoured by like minded players of the jump blues and electric blues guitar era. An extensively chambered Spanish cedar body with a Canadian maple top insure a light weight instrument with surprising acoustic projection. Hand carved Mahogany neck. Cast from white Bronze and nickel plated, a proprietary Art-Deco tailpiece and pick-up covers adorn the instrument. The pick-ups are wound similarly to 60's era DeArmond Gold Foils (to our specs) by Mojo pickups out of the UK. Comes in a hard shell case.